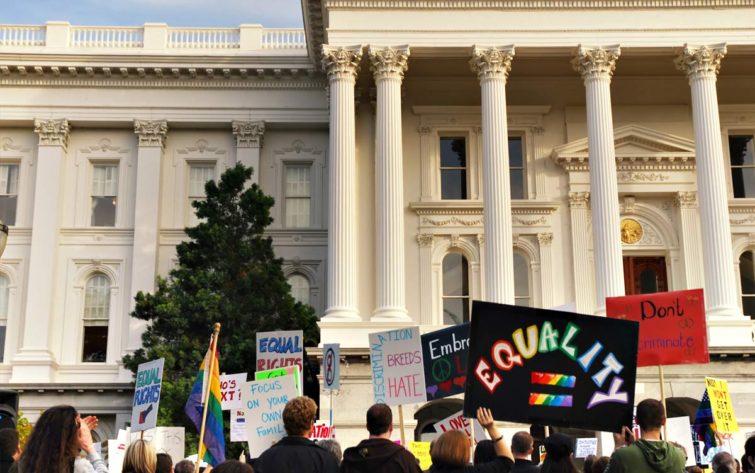 Thierman Buck is dedicated to protecting the civil rights and civil liberties of each individual who has been mistreated at the hands of government authorities. Civil rights and civil liberties protect individuals from unlawful conduct by governments (federal, state, and municipal), corporations, and even other individuals.
The attorneys at Thierman Buck fight back against municipal, state, and federal overreach and have sued the government for unlawful taking of property by municipal jails, discriminatory business practices, and unlawful detentions. Below is a list of some of our recent civil rights work:
If you believe your civil rights or civil liberties were violated, please contact Thierman Buck, LLP immediately to discuss your rights.  You may have an actionable civil rights claim under Section 1983.
---
The following civil rights laws protect individuals from unfair treatment and guarantee individual's equal treatment under the law from discrimination in employment:
The Age Discrimination in Employment Act of 1967 (ADEA) protects certain applicants and employees 40 years of age and older from discrimination on the basis of age in hiring, promotion, discharge, compensation, or terms, conditions or privileges of employment.
The Americans with Disabilities Act (ADA) prohibits discrimination against people with disabilities in several areas, including employment, transportation, public accommodations, communications and access to state and local government programs and services. As it relates to employment, Title I of the ADA protects the rights of both employees and job seekers.
Title VII of the Civil Rights Act of 1964 prohibits discrimination in hiring, promotion, discharge, pay, fringe benefits, job training, classification, referral, and other aspects of employment, on the basis of race, color, religion, sex or national origin.
The equal pay provisions of the FLSA prohibit sex-based wage differentials between men and women employed in the same establishment who perform jobs that require equal skill, effort, and responsibility and which are performed under similar working conditions. These provisions, as well as other statutes prohibiting discrimination in employment.
In addition to these federal laws, States have also passed civil rights laws that may be the same or very similar to the federal laws and can also provide more protections than their federal counterparts.