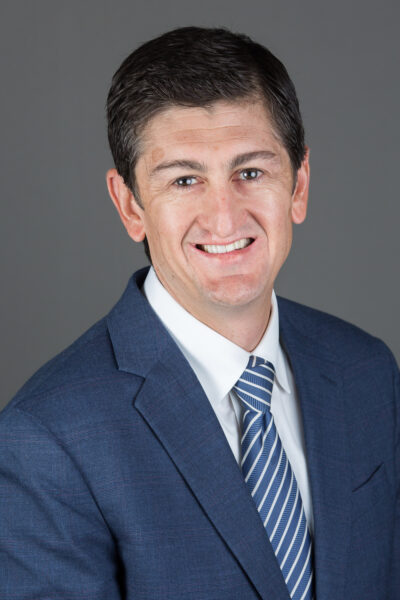 Joshua D. Buck
Partner and Founder
Joshua Buck represents employees in wage-hour collective and class actions.  Over the last 13 years, Mr. Buck has recovered approximately $130 million in wage damages on behalf of employees across the nation.  He has been at the forefront of many of the most recent developments in federal and state wage-hour litigation. Mr. Buck has been lead trial and appellate counsel with respect to numerous precedent-setting and noteworthy cases involving (i) compensable hours worked (Integrity Staffing Solutions, Inc. v. Busk, 574 U.S. 27 (U.S. 2014); Cadena, et al. v Customer Connexx, LLC, et al., 51 F.4th 831 (9th Cir. 2022) (distinguishing Busk), (ii) tip-pooling (Cesarz, et al. v. Wynn Las Vegas, LLC, et al., 816 F.3d 1080 (9th Cir. 2016)), (iii) sovereign immunity issues with FLSA actions (Walden v. Nevada, 945 F.3d 1088 (9th Cir. 2019); Echeverria v. State, 137 Nev. 486 (2021)), and (iv) private rights of action under state law (Neville v. Eighth Judicial District Court in and for Cnty. of Clark, 133 Nev. 777 (2017)).
Prior to entering private practice, Mr. Buck served as a judicial clerk for Ron D. Parraguirre at the Nevada Supreme Court.  Before joining the legal profession, Mr. Buck worked as a union organizer in the Los Angeles area, where he focused on improving the rights of employees in a variety of work environments.
Mr. Buck is the President of the Nevada Chapter of the National Employment Lawyers Association (NELA) and co-author of the Nevada Section of the  ABA Section of Labor and Employment Law Wage and Hour Laws: A State-by-State Survey (3rd Ed.).  In addition to his professional activities, Mr. Buck volunteers with a variety of organizations in the Lake Tahoe community.
Education
Southwestern School of Law, J.D., cum laude (2008)
University of Iowa, B.A., with honors in History (2001)
Speaking Engagements
Speaker, National Business Institute, Human Resource Law Boot Camp (2021)
Speaker, National Employment Lawyers Association (NELA) Wage and Hour Conference, Navigating the Challenges in Representing Service Industry or "Tipped" Employees (2017)
Speaker, South Lake Tahoe Family Resource Center, Forum on Immigrant Rights in the Workplace (2017)
Speaker, National Business Institute, Human Resource Law (2013)
Selected Publications
Contributor, Wage and Hour Laws: A State-by-State Survey (3rd Ed.), Nevada Section (2016, 2018, 2020, 2022)
Co-Author, Employer-Sponsored Wellness Programs: Should Your Employer Be The Boss of More Than Your Work Life?, 38 Sw. L. Rev. 465 (2009)
Past Experience
Associate, Thierman Law Firm (2010-2015)
Judicial Clerk, Nevada Supreme Court for the Honorable Ron D. Parraguirre (2008-2010)
Law Student Extern, Schonbrun DeSimone Seplow Harris & Hoffman LLP (2008)
Volunteer, Neighborhood Legal Services (NLS) Workers' Rights Clinic
Admissions
California (2008)
Nevada (2011)
USDC Northern District of California
USDC Southern District of California
USDC Central District of California
USDC Eastern District of California
USDC District of Nevada
Sixth Circuit Court of Appeals
Ninth Circuit Court of Appeals
Eleventh Circuit Court of Appeals
United States Supreme Court