Our current DETR case is a class action for which we are seeking systematic changes to DETR's handling of gig worker unemployment claims.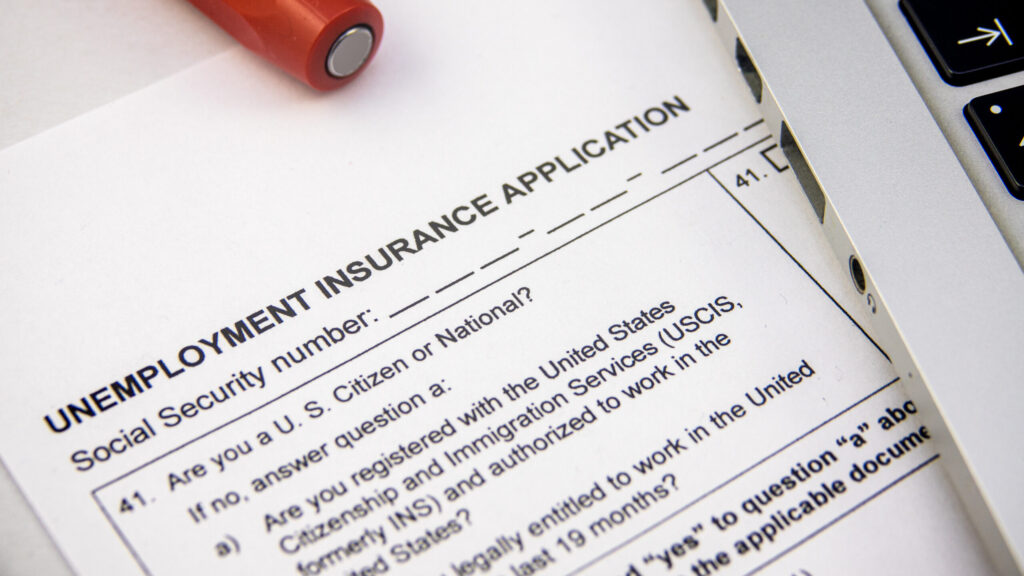 WHAT YOU MUST DO TO PROTECT YOUR RIGHTS:
1. Continue to file a weekly claim. Screen shot everything and keep records. Keep trying the Call Center and keep records of all efforts, whom you spoke to, what was said, dates, times, and screen shots to be used in your potential appeal.
2. Check your claim regularly and provide any information requested to DETR, even if you have previously supplied said information.  Take screen shots if you are able and keep them in case you need to appeal any decisions.
3. File an appeal through the on-line appeal process. THIERMAN BUCK CANNOT REPRESENT YOU IN INDIVIDUAL APPEALS.  You can represent yourself or have a non-lawyer assist you in the initial appeal process.
4. If you cannot file an appeal on-line, mail your appeal request to:
DETR – Employment Security Division – Adjudication Center
500 East Third Street
Carson City, NV 89713-0038
Northern Nevada Office (Carson City): Phone: (775) 684-0302 Fax: (775) 684-0338
Southern Nevada Office (Las Vegas): (702) 486-7999 Fax: (702) 486-7987
Include the following language:
"Because the website appeal process is not working, I hereby appeal the attached determination and request immediate adjudication for inter alia, (among other things) the following reasons, including but not limited to: [add your reasons here]." Date and sign.
Save a copy. If you have been given any sort of approval, and DETR stops paying your benefits, or never started, add:
"The conduct of DETR constitutes a taking of property without due process see, e.g. California Department of Human Resources Development v. Java, 402 U.S. 121 (1971). Since I am unemployed, I further ask that DETR pay all my legal expenses in this appeal."
5. Continue to provide your issues and supporting documents to Special Master Guinasso at: jguinasso@hutchlegal.com
6. If you contact Thierman Buck LLP please leave an email address.  Due to the volume of inquiries, we are unable to respond to people individually.
7. YOU DO NOT NEED TO DO ANYTHING TO BE PART OF THE CLASS. If a class is certified, any person, who worked in any location in Nevada, who meets the definition of the certified class will automatically be included in the lawsuit.
8. Thierman Buck, LLP DOES NOT TAKE INDIVIDUAL CASES against DETR.
9. Please review the Helpful Resources listed to the right side of this Web page if you need crisis support.
This case was filed as a class action, seeking a Writ of Mandamus (court order compelling DETR to act) on behalf of self-employed individuals, independent contractors, and/or the owners of sole proprietorships located within the State of Nevada who do not pay their own wages as a W-2 employee and who, due to the COVID-19 pandemic have had a reduction in work, such that they are eligible to apply for and obtain unemployment compensation pursuant to the Coronavirus Aid, Relief, and Economic Security Act ("CARES" Act) or the Pandemic Unemployment Assistance ("PUA"), as well an additional $600 per week through the Federal Pandemic Unemployment Compensation ("FPUC") program for every week after March 15, 2020 until July 31, 2020. The First Amended Petition for Writ of Mandamus and/or Class Action Complaint can be accessed here.
The Honorable Judge Barry Breslow of the Second Judicial District Court appointed a Special Master to assist the Court for the limited purpose of assessing the processes DETR utilizes for responding to claims for unemployment and pandemic-related benefits. The Order appointing the Special Master can be accessed here. Special Master Guinasso provided the Court with a 310-page Report (not including Appendices of 3,000+ pages) on July 17, 2020. The Special Master's report can be accessed here.
After hearing on July 20, 2020 Judge Breslow issued a narrow Order requiring DETR to: (1) pay claimants who had started to receive benefits, but those benefits stopped, must continue to receive payments until such time that a hearing and opportunity for the claimant to respond could be conducted. However, if: (a) the claimant had failed to file weekly claims, (b) had earnings in excess of what would normally qualify an applicant for benefits, or (c) if there was clear and convincing evidence of fraud, payments did not have to continue. Judge Breslow ordered payments to commence within five days, and also ordered that a complete suspension in work activities were not required to qualify for benefits. The Order can be accessed here.
Judge Breslow also set a follow up hearing on July 30, 2020 to determine if DETR had complied with the Order, and to discuss: (1) progress on claims stuck in the UI/PUA loop and the related FPUC payments, (2) what steps had been taken by DETR to move first filers to the front of the line, and (3) the retroactivity issue whereby claims made between February 29, 2020 and March 5, 2020 should be considered for payment.
Because DETR failed to follow the Court's Order and failed to provide any progress on the issues identified in the Order, Plaintiffs' filed a motion for contempt on July 29, 2020, the eve of the hearing. Plaintiffs' Motion for Contempt can be accessed here. This motion has not been fully briefed and thus the Second Judicial District Court has not made any determinations specific to contempt.
On August 3, 2020 Plaintiffs filed a Notice of Appeal to the Supreme Court of Nevada on the District Court's partial denial of the Writ of Mandamus. Plaintiffs are asking the Supreme Court of Nevada to determine whether the act of sending a claimant a favorable determination letter creates a clear duty to pay unemployment benefits under Supreme Court of the United States precedent in the case of California Dept. of Human Resources v. Java (1971). Plaintiffs filed this request for appeal as an emergency motion to be heard on an expedited schedule due to the gravity of the economic hardship DETR's actions are having on 70,000+ Nevada citizens. Plaintiffs' NRAP 27(e) Motion for Emergency Appeal can be accessed here. The accompanying Case Appeal Statement can be accessed here.
The case is still pending and the Second Judicial District Court and Judge Breslow has asked the Parties to brief the question of whether Plaintiffs' petition to the Supreme Court of Nevada has divested the District Court of jurisdiction to continue to preside over the case. The Court will make a determination on Thursday, August 13, 2020.
Under the Nevada Rules of Appellate Procedure, the Supreme Court of Nevada has discretion whether to entertain Plaintiffs' request; meaning we will all have to wait for the Court's decision on whether it will hear Plaintiffs' appeal. The Supreme Court of Nevada has requested an expedited briefing regarding jurisdictional questions as well. The Supreme Court of Nevada's Order asking the Parties to brief the jurisdictional issue can be accessed here.
DETR continues to fail Nevada citizens by rejecting claims, making bogus fraud accusations, requiring people to upload documents numerous times, leave claims "in progress" for months on end, change payment dates, not fund debit cards, make mass denials, require claimants to appeal conflicting decisions (you are not eligible for PUA because you have other program eligibility, but you are not eligible for UI and are thus denied) while relying on call center staff who either have no authority to process claims, or no knowledge of how to help claimants resolve issues, that may indeed be real or may be phantom issues.
Review the "What You Must Do To Protect Your Rights" at the top of this page. Check this Web site periodically for updates. You can also access more in-depth discussion of the case history in the section below, listed in chronological order beginning with most recent activities.