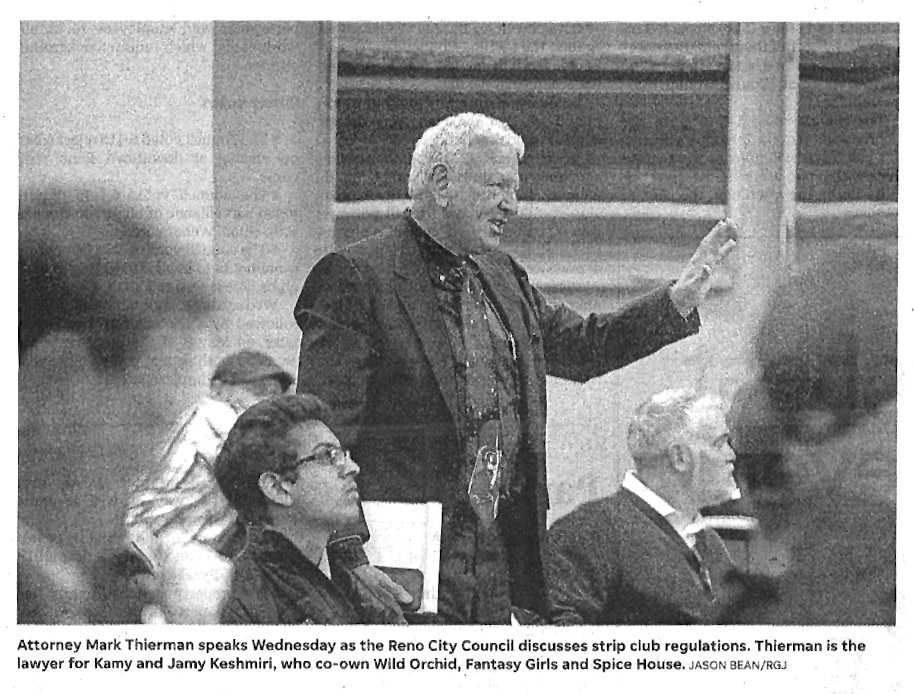 From Reno Gazette Journal:
The Reno City Council voted 6-1 Wednesday afternoon to allow strip clubs to remain in downtown Reno and allow clubs to continue using digital signs.

Councilwoman Jenny Brekhus was the lone dissenter in the two decisions, which came after hours of discussion of proposed amendments to the Reno Municipal Code — some of which would have made it all but impossible for the downtown clubs to operate. The council also voted to impose new operating restrictions on the clubs, such as video surveillance, increased lighting and no private booths.